Welcome to Part 2 of Arkadian's Top 20 waterfalls. 
Last week,  we covered 14 wonders across 4 continents (Africa, Asia, N America and Europe). The remaining 7 are all in South America, arguably, the ultimate destination for the true waterfall connoisseur.
This week, we're going to cover 5 (and a bit) absolute classics. The Top 2, I'll leave till next Friday. Enjoy!
SOUTH AMERICA
7) The Gocta Cataract, Peru, 771m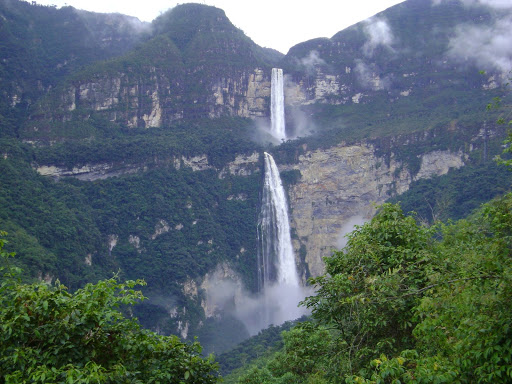 The hope that undiscovered wonders still lurk in the last great wildernesses of the world seems both magical and important to me. Validation didn't come much better than a German and Peruvian expedition discovering this gigantic, and very beautiful, double fall in 2005 – possibly, the world's 3rd tallest.
6) Hanging Glacier Fall (Ventisquero Colgante Falls), Argentina, 488m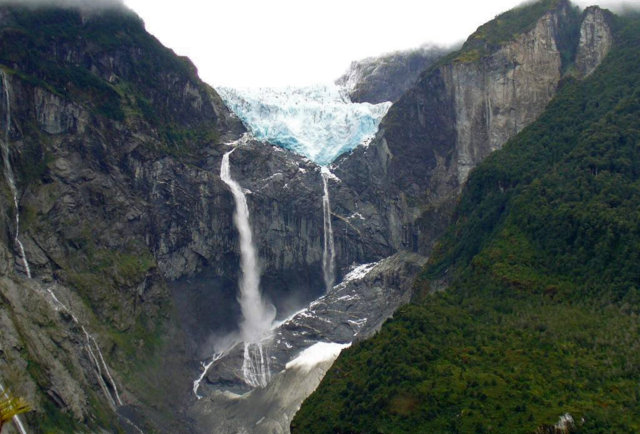 An exceedingly impressive fall that I only 'discovered' in the last few years. She's one of South America's Top 5 largest, so Lord knows how I missed her. The dramatic setting baffles one's sense of scale: that broken glacial snout nestling between towering cliffs, and that glorious pony-tail cataract, so graceful and yet so colossal. Would love to visit.
5) San Rafael Falls, Ecuador, 160m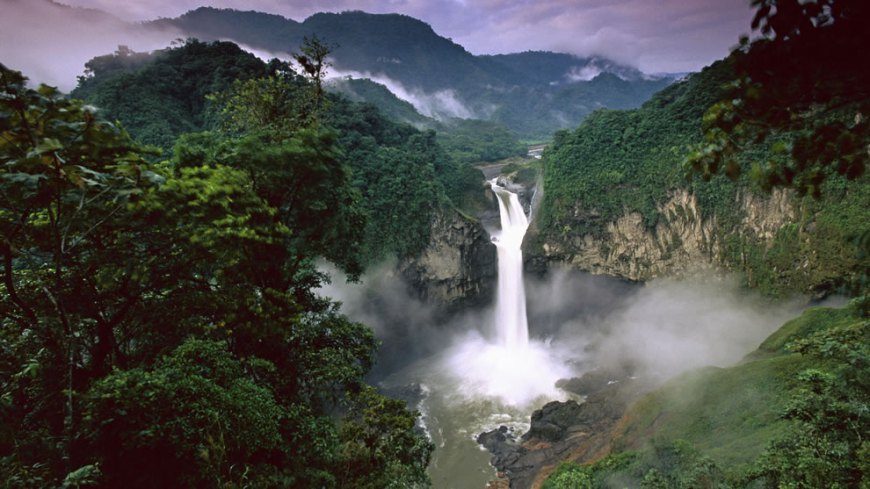 I know of no other instance where a country's highest and largest waterfall are one and the same.  Unquestionably, she's one of the continent's finest: thundering between those bat-wing rocks amid cloud forest, en route from High Andes to Amazon.
I went on a 9m jaunt  through South America with a friend when we were 19. Tragically, unknowingly, we came within a day's ride of San Rafael (being young and dumb, we neglected to take a guidebook). I only realised this last year, when I first read about her in a "1000 Natural Wonders To See Before You Die". I try not to dwell on it too much.
Despite being situated within a pristine national park, there are currently plans to harness San Rafael for a Chinese-funded hydroelectric project. It would be the country's largest. The economic benefits sound dubious to say the least, and locals and environmentalists are up in arms.
It breaks my heart that a place so wild and special – yet another – could be sacrificed on the altar of profit and growth. A prayer for San Rafael, please, that good sense may prevail.
4) Kaiteur Falls, Guyana, 251m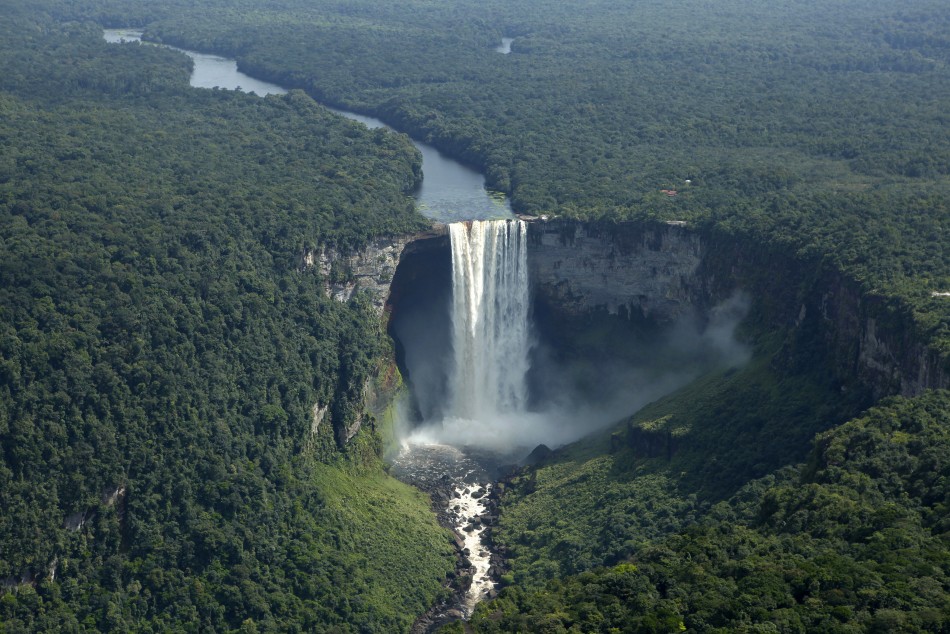 Stretching across the Guyanan and Venezuelan hinterland, and their borders with Brazil, is the Roraima Plateau. Here, out of virgin rain-forests and grasslands rise towering tepuis:  bizarre plateau-mountains, vast, girt on all sides by sheer cliffs thousands of feet high. Tepuis house a treasure trove of gold and precious stones, unique ecosystems (including dinosaurs according to Arthur Conan Doyle, who used them as the setting for his "Lost World"), and the finest cataracts in the world. My last 5 are all situated here.
First, Guyana. In my English classroom at secondary school there was a fat old geography stats book on the shelf behind my chair. My favourite double page featured pen-and-ink drawings of the world's paramount waterfalls at the time of writing. Six were in Guyana! To this day, I've seen pictures of only three, all of which made the list. Kaiteur is the only one which is well-known. Her fame is justly deserved. Remote, deep within rich rain-forests, no other cataract on the planet better combines awesome volume, height, power and beauty.
3) King George VI and King Edward VIII Falls, Guyana, height unknown.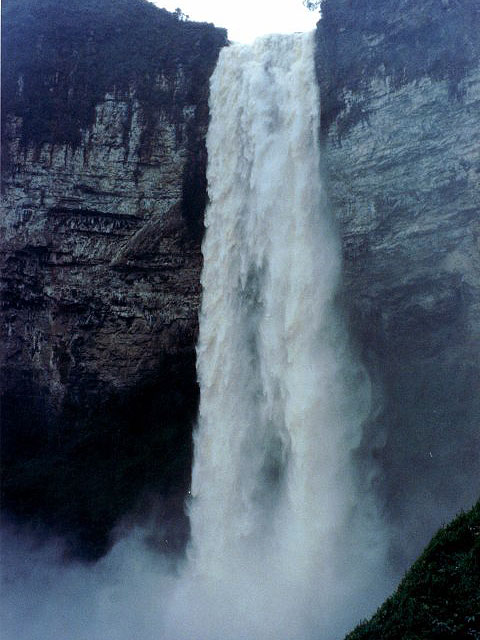 OK, including two here is cheating a little, I'll admit. My main entry is the King George (above) as a result it being, possibly, the most awe-inspiring waterfall I've ever seen. However, it then seemed wrong not to include the only other photo I've ever found of the 5 remaining Guyanans from that old geography book. This is a tantalising shot (below) of the purportedly much larger King Edward from an 1930's explorer's aeroplane.
No-one knows the height of these titans for sure, but the explorer who discovered King George in 1938 estimated it was around 1600 feet (by throwing stones off the top and counting how long they took to reach the bottom). That's GINORMOUS! Whilst likely to be an exaggeration, even at half that height, these are world-class monsters. It's astonishing and thrilling that these two are not better known, let alone those tantalising other 3. Guyana is a land of dream for me.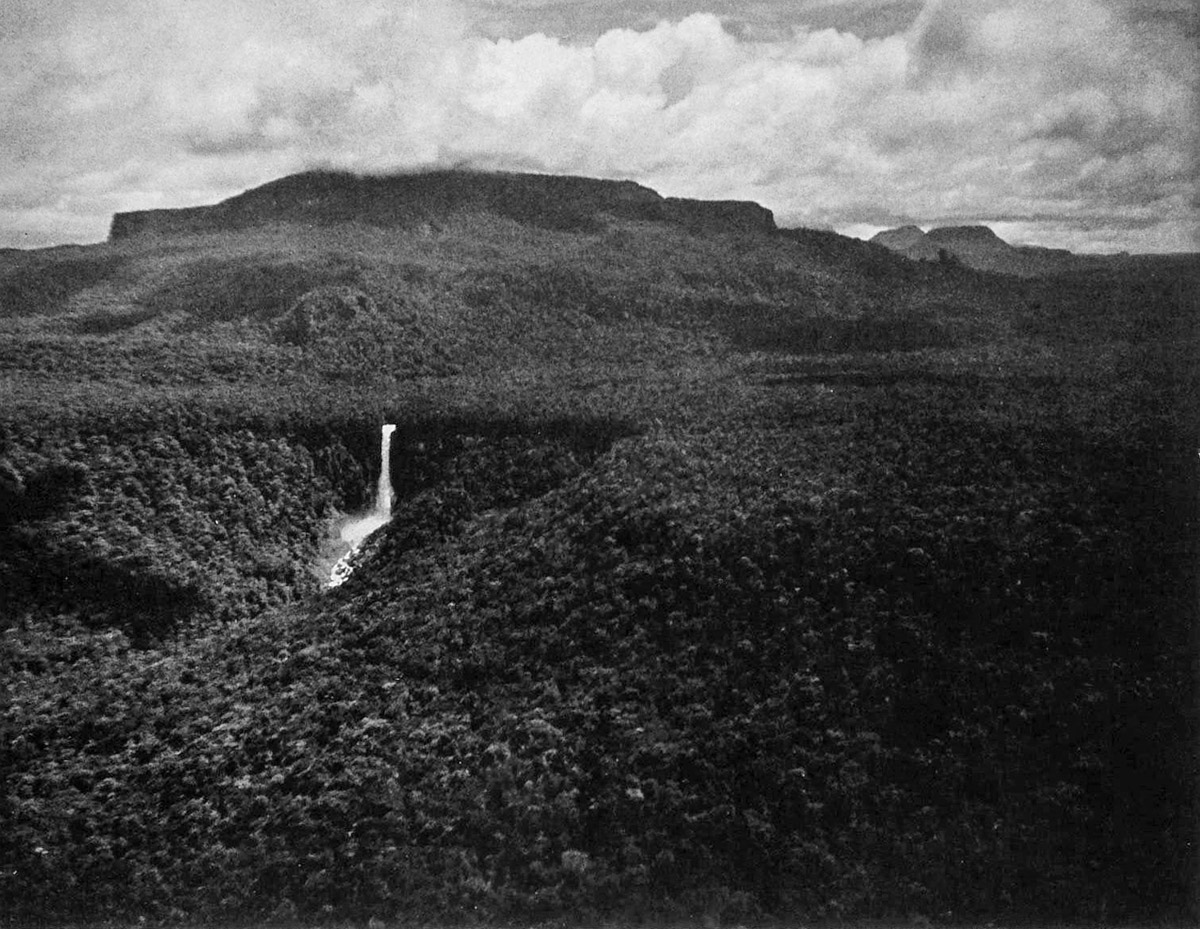 Thanks for listening and hope you enjoyed this as much as I did! See you next Friday for my Top 2 all-time favourites.